National Academy of Inventors Inducts Walter Leal
Distinguished Professor receives prestigious election after pandemic delay
Distinguished Professor Walter Leal of the Department of Molecular and Cellular Biology, and a former chair of the Department of Entomology, was inducted as a Fellow of the National Academy of Inventors (NAI) at a June '22 ceremony in Phoenix, Ariz.  
A leading global scientist and inventor in the field of insect olfaction and communication, Leal was elected an NAI Fellow in 2019 for his impact in the fields of molecular, cellular biology, and entomology, but due to the COVID pandemic, the organization cancelled the 2020 Phoenix ceremony. Travel restrictions prevented him from attending the 2021 ceremony in Tampa, Fla. Elected Fellows are required to attend the induction ceremony within two years of election in order to receive their award.
NAI singles out outstanding inventors for their "highly prolific spirit of innovation in creating or facilitating outstanding inventions that have made a tangible impact on the quality of life, economic development, and welfare of society." Election to NAI Fellow is the highest professional distinction accorded solely to academic inventors. The NAI Fellow program has 1,403 Fellows worldwide representing more than 250 prestigious universities and governmental and non-profit research institutes.
"I attended with my wife, Beatriz, and daughter Helena and son Gabriel – both have co-authored papers in the lab, so they represent all visiting scholars, collaborators, postdocs, project scientists, graduate students, and undergraduate students in my lab," Leal said. (See video of the awarding of the medals)
UC Davis chancellor emerita Linda Katehi, an NAI fellow inducted in 2012, nominated Leal for the honor for his "novel, sustainable and continued contributions to the field of entomology and for their greater implications in molecular and cellular biology and the understanding of disease and prevention." At the time, Leal held 28 Japanese and two U.S. patents.
Leal is the second faculty member affiliated with the Department of Entomology and Nematology to be selected an NAI fellow. Distinguished professor
Said Bruce Hammock, a faculty member in the Department of Entomology and Nematology and UC Davis Comprehensive Cancer Center who received the honor in 2014: "When Walter Leal reached UC Davis, he came with the reputation of being a 'one man army in research.' This reputation was well deserved. I know of no one at UC Davis who matches Walter in taking his remarkable fundamental advances in science and translating them to increase the safety and magnitude of world food production."
Leal, an expert in insect communication investigates how insects detect odors, connect and communicate within their species; and detect host and non-host plant matter. His research, spanning three decades, targets insects that carry mosquito-borne diseases as well as agricultural pests that damage and destroy crops. He and his lab drew international attention with their discovery of the mode of action of DEET, the gold standard of insect repellents.
He and his collaborators, including Nobel Laureate Kurth Wuthrich (Chemistry 2002), unravel how pheromones are carried by pheromone-binding proteins, precisely delivered to odorant receptors, and finally activated by pheromone-degrading enzymes.
That led to Leal's identification of the sex pheromones of the navel orangeworm (Amyelois transitella), a pest of almonds, figs, pomegranates and walnuts, the major hosts. This has led to practical applications of pest management techniques in the fields.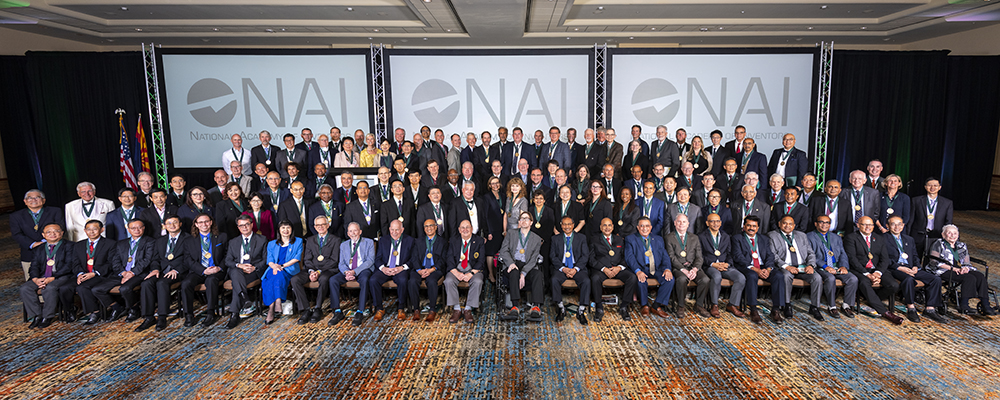 At the time of the election to NAI Fellow, Joe Rominiecki, communications manager of Entomological Society of America (ESA), said Leal has "greatly advanced scientific understanding of insect olfaction. He has identified and synthesized several insect pheromones, and his collaborative efforts led to the first structure of an insect pheromone-binding protein."
A native of Brazil, educated in Brazil and Japan, and fluent in Portuguese, Japanese and English, Leal received his master's degree and doctorate in Japan: his master's degree at Mie University in 1987, and his doctorate in applied biochemistry at Tsukuba University in 1990. Leal then conducted research for 10 years at Japan's National Institute of Sericultural and Entomological Science and the Japan Science and Technology Agency before joining the faculty of the UC Davis Department of Entomology in 2000. He chaired the department from July 2006 to February 2008.
Among his many other honors, Leal is a Fellow of ESA, the American Association for the Advancement of Sciences and the California Academy of Sciences. He is a past president of the International Society of Chemical Ecology and corresponding member of the Brazilian Academy of Sciences. In 2019, ESA selected him to present its annual Founders' Memorial Lecture, the first UC Davis scientist selected to do so.
Primary Category